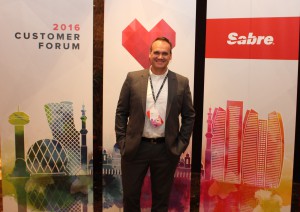 Das jährliche Trust Customer Advisory Board fand dieses Mal im Rotana Beach Hotel in Abu Dhabi statt. Erstmalig waren auch Sabre-Kunden eingeladen und die gemeinsame Sabre/Trust-Veranstaltung war ein voller Erfolg.
Die Themen der diesjährigen Veranstaltungen waren unter anderem Mobile Applikationen im Hotel, neue Buchungstechnologien, sprachgesteuerte Systeme, Dynamic Packaging out of the Box, Guestexperience und die digitalisierte automatische Zimmerzuweisung.
Außerdem erhielten die Teilnehmer einen Überblick über die digitale Customer Journey und Tipps zum Online-Marketing sowie zur Webseiten-Gestaltung.
Als Sponsoren waren unter anderem HospitalityPulse, Neorcha und Infor vertreten.